Passion for transformation

Lee Associates is a boutique interior design company with a special talent for transforming the ordinary into the spectacular. Whether you have a shop, workplace, restaurant or a home, we'll re-engineer your interior into a space that oozes style and elegance, maximising the use of every available spare inch.
Right Angles: Art Deco Apartment
"The unusual shape was adopted to take full advantage of the site, giving the best aspect and views to the maximum number of rooms. Rents for flats in this block range from £ 140.00 to £ 255.00 per annum." So wrote the architectural reviewer of this Art Deco property in May 1935.
Downsizing from a detached family house, our clients bought this Grade 2 Listed Art Deco flat to be nearer to Central London.
We were asked to update the fixtures, improve on room layouts and furnish throughout. The works required Listed Building consent and happily all our proposals were approved.
Lack of storage for contemporary living was a major consideration throughout the flat. Our space-planning skills came to the fore and no opportunity has been wasted to design a number of bespoke built-in units that sit quietly in the background, accommodating all personal and household requirements.
The master bedroom has increased in size. It's ensuite shower room re-configured, resulting in a smaller 'foot print' but with more storage.
The 2nd bedroom has been re-planned so that the double bed is on the dividing wall, allowing wall-to-wall wardrobes to be installed opposite. A cupboard for ductwork has become a computer niche with desktop and shelving above, not something that would have been foreseen in the 1930's.
A limited budget did not prevent us from sourcing suitable furnishings including an art-deco style artisan rug of unbleached wool, an L shaped sofa and a relaxed mix of new furniture and lighting.
A dining table has been designed to suit the reconfigured space. Our clients' wingback chairs were recovered in linen.
The original stone fireplace in the lounge has been augmented with a triptych of 3 unframed mirror panels above, bringing more light into an already sunny aspect.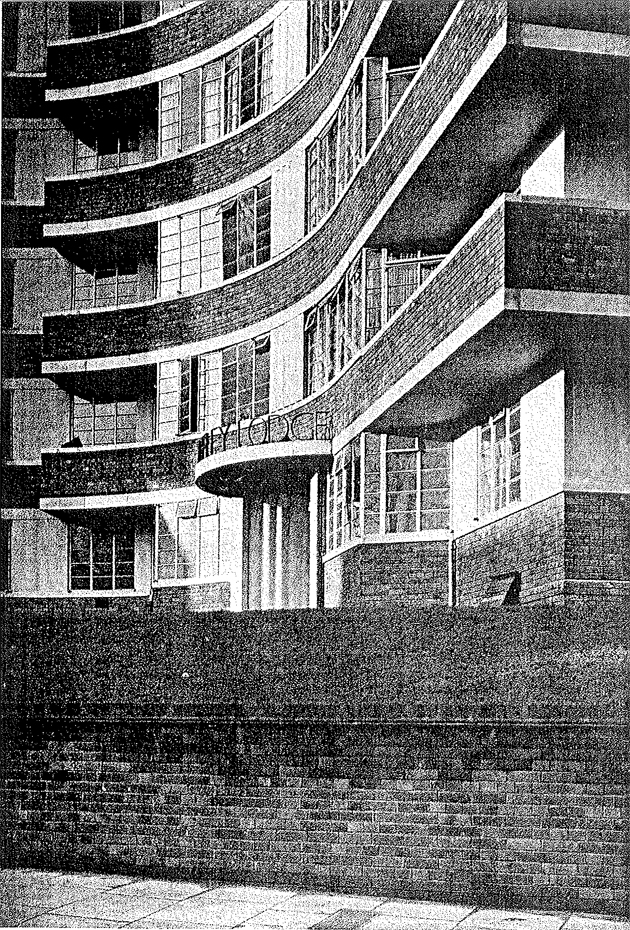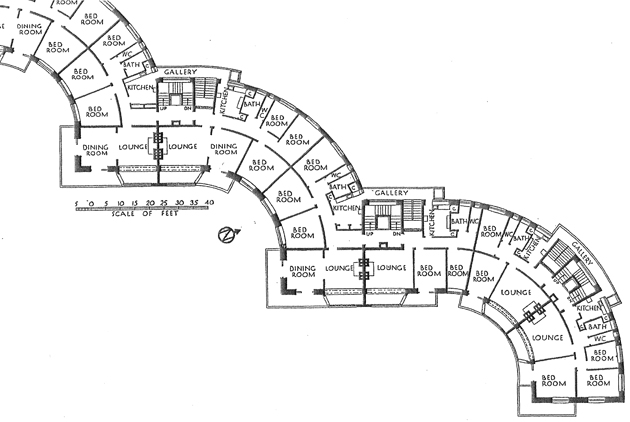 Existing Plan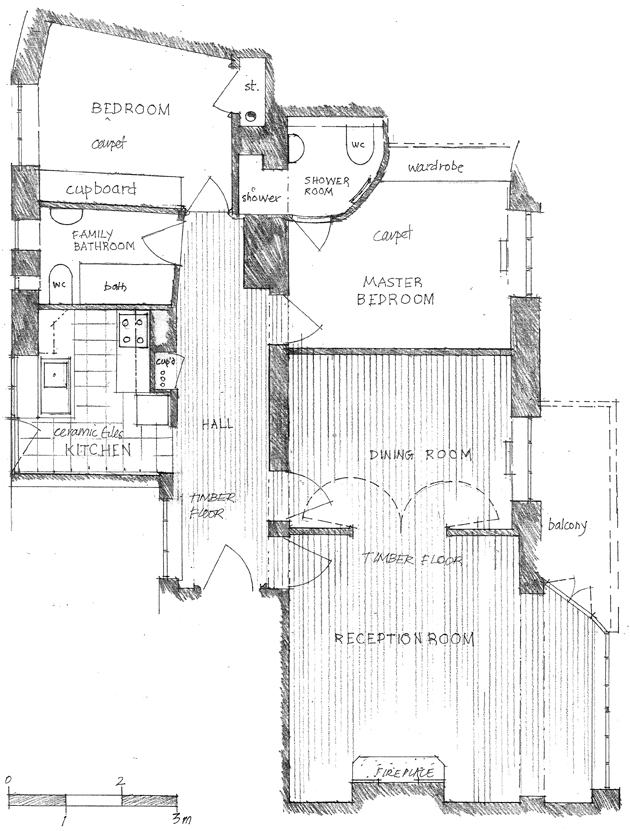 Proposed Plan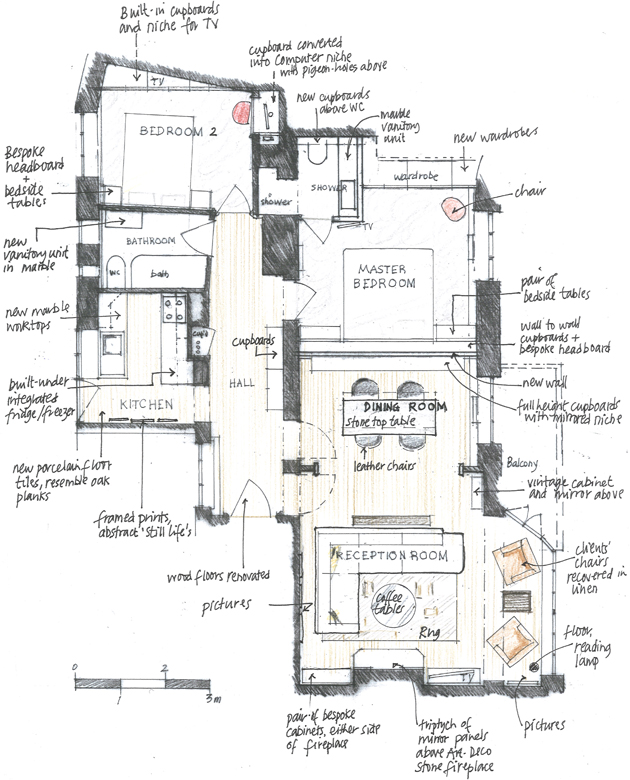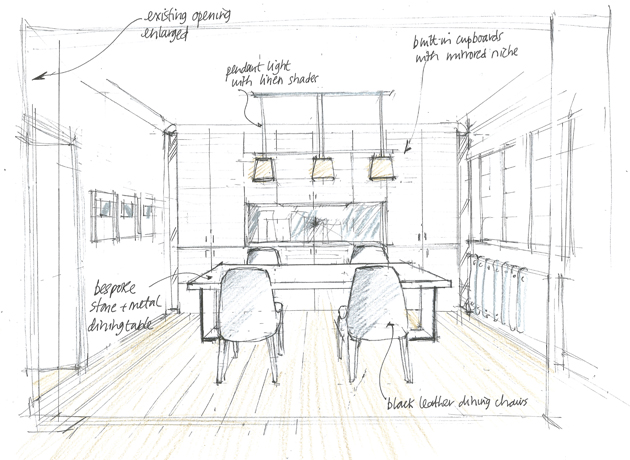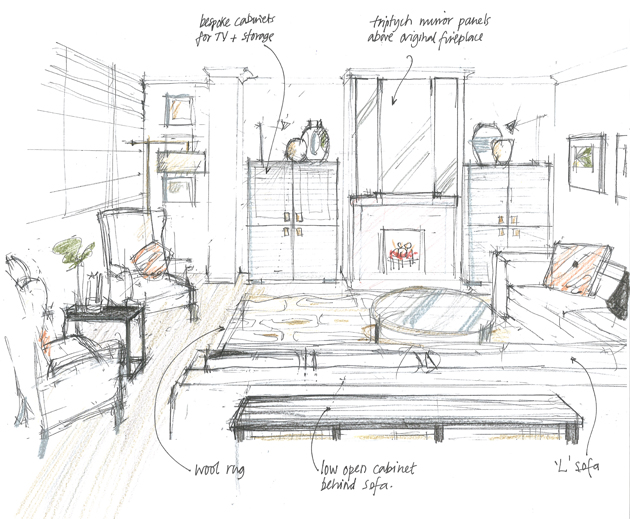 Work in Progress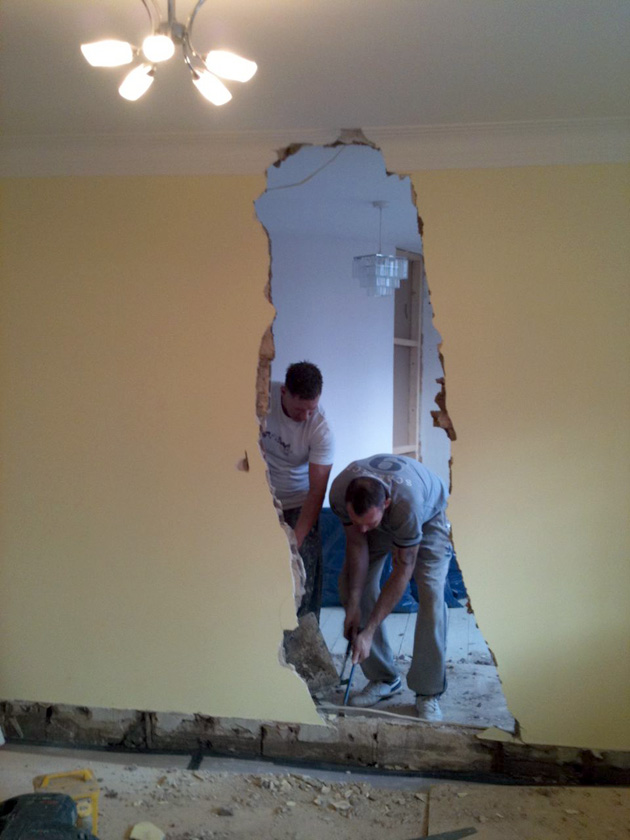 Residential Art Deco Apartment:
http://www.leedesign.co.uk/?p=508